Objectives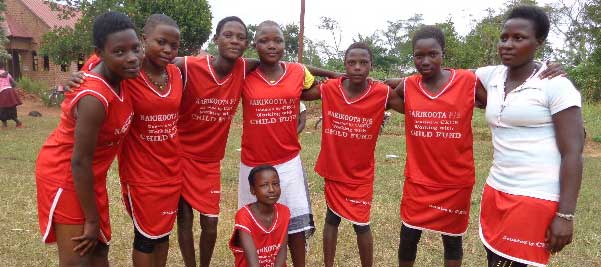 To prepare youths (boys and girls) for gainful employment (formal or self) by June 2018 
To Increase knowledge, access to and utilization of sexual reproductive health services for youth by June 2018 
Promote early leadership and advocacy skills among the youths (15-24) by June 2018 
This project will be implemented in all the six communities which are affiliates to CECE namely; Masodde, Kinabwe, Kiyuni, Gayaza, Kinabwe and Wakiso. However not all components of the project will be implemented in each community because of geographical location difference and needs as realized during the community consultation exercise. 
Broadly, this project will target the following categories or groups; 
Out of school youth 
Enrolled children of 15 years and above 
PROJECT STRATEGIES 
Rights Based Approach: 
The project will support the provision of services to the youth using the Rights Bases Approach. The right to education and will incorporate right to protection especially targeting exploitative labor in the trainings and meetings that will be held during the course of implementation. 
Partnerships: 
The project will partner with the Department of Education and Sports at the district to implement the project. The project will also explore partnering with existing government programmes such as Skilling Uganda 
Vocational Skills Development: 
The youth who completed training in apprenticeship in Wakiso, Kinabwe and Gayaza communities will continue to be monitored and mentored to effectively be able to run their business so as to meet their needs and those of their dependents like siblings. The youth in Gayaza community who were supported with startup tools will be followed up to ensure that they are employed and mentored to become self-employed in future. This will support the intended process of planning for extension of the project to cover more needy youth. The youth in the communities of Masodde, Kinabwe, Butemba and Kiyuni will be supported to undertake apprenticeship and modern agricultural trainings and farm tools and the seeds to enable them practice modern agricultural methods by practicing the acquired skills and knowledge in modern farming and also mentor their peers in similar enterprise. 
Create Linkages/partnership with other actors for resource sharing: 
In order to tap existing resources and ensure sustainability of the intervention, efforts will be made to engage relevant district departments, programs and NGOs operating in the same area. This time round selected youth will be encouraged to take on skills which are agricultural in nature and in this regard for example the department of agriculture and NAADS program will be involved for the purposes of increased benefits to the supported youth. 
Project Strategy Justification 
The strategy stated above is in line with the ChildFund Uganda national goal and objectives on the youth with core intent of having skilled and involved youth in all the communities of operation. The strategy is also in line with the current government policy programs of promoting vocation skills education in order to bridge the current crisis of youth unemployment and its associated evils. Kiboga Area has for the past three years used a similar strategy in the supported communities and remarkable positive changes have been realized both in youth employment and life skills.